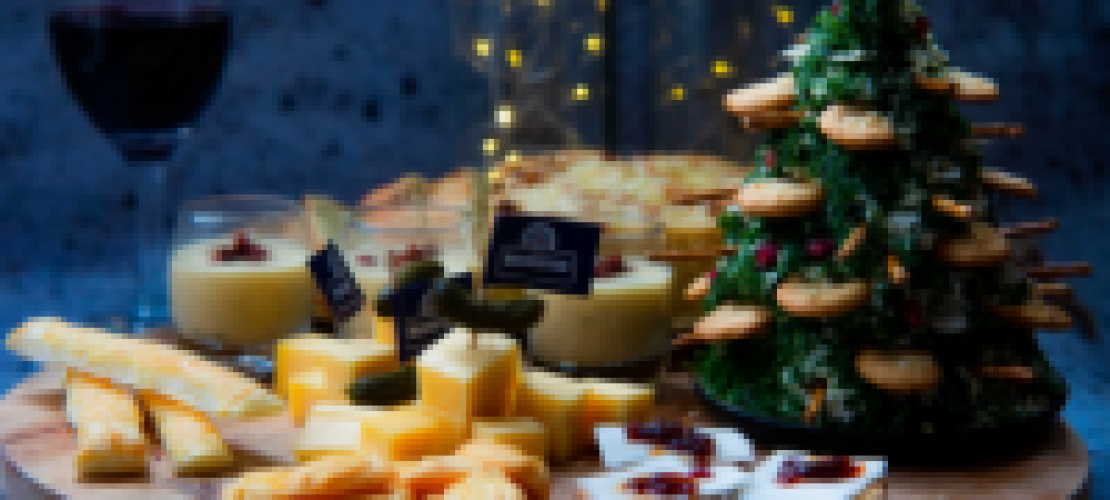 Back to overview
Recipe
Serves 4, Time: 20 minutes excl. 30 minutes cooling
Ingredients
350g cream cheese, room temperature
2 ts Worcestershire sauce
Zest from a lemon
200g grated Beemster Royaal
Salt
20g freshly chopped parsley
20 salted sticks filled with cheese
30 Beemster Royaal biscuits (or alternative)
20 shaved almonds
2 ts pomegranate
2 ts Beemster Classic/X-O- grated
Crackers and toast
Preparation
Mix the cream cheese, Worcestershire sauce, lemon zest, grated Beemster Royaal cheese and salt. Allow all the ingredients to be mixed well.
Place a ¼ part of the cheese mixture on a plate and put three salted sticks vertically into the mixture in order to create some firmness. Add the rest of the cheese mixture and shape it into a Christmas tree.
Sprinkle the parsley on the Christmas tree to create a green finish and put in the fridge for about 30 minutes.
Decorate the tree with the Royaal biscuits, salted sticks and shaved almonds. You can also use the almonds to create a star for on top of the tree. Pour the pomegranate over the tree and sprinkle more freshly chopped parsley on the plate and add some freshly grated Beemster Classic or X-O-.
Enjoy together with crackers and toast!