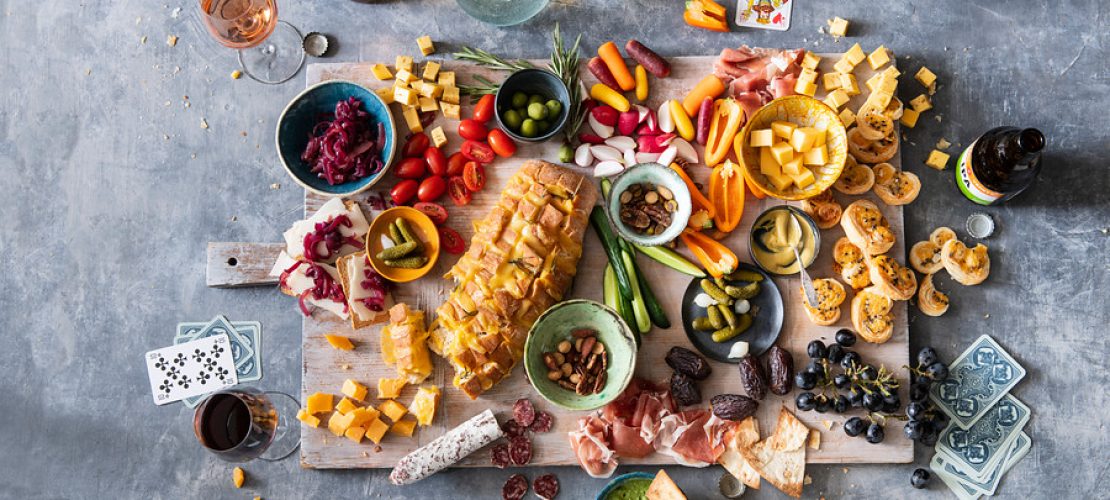 Back to overview
Recipe
Beemster cheese butterflies
Serves 8. Time: 20 minutes
Ingredients
1 roll fresh puff pastry
2 tbsp black sesame seeds
50 g Beemster Aged
Kitchen supplies
Preparation
Preheat the oven to 200 C. Take the puff pastry out of the package, roll out the dough and place it with the dough side on the work surface. Pull of the baking paper and roll out the dough a little further. Sprinkle the dough with black sesame seeds.
Grate the Beemster Aged, spread the cheese over the dough and press a little. Roll both long sides of the puff pastry towards the center. Wrap the rolled dough in cling film and place in the freezer for 30 minutes.
Take out of the freezer and cut into 20 slices. Place the slices on a baking tray lined with baking paper. Bake the cheese butterflies in the center of the oven for 12-15 minutes until golden brown.