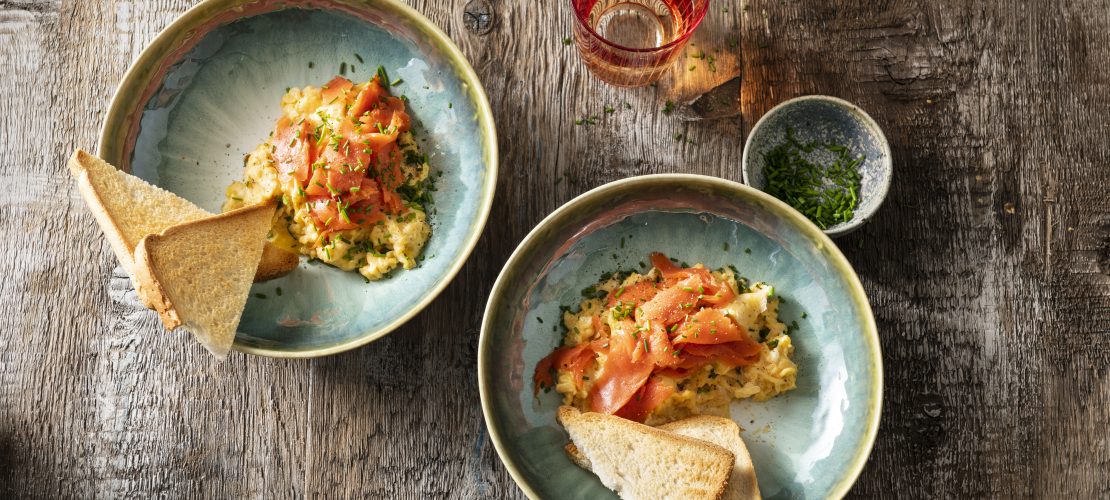 Back to overview
Recipe
Scrambled eggs with Beemster Mild and salmon
Serves 2. Time: 10 minutes
Ingredients
2 slices of white bread
80 g Beemster Mild
4 eggs
a pinch of paprika powder
1 tbsp butter
100 g shredded smoked salmon
1 tbsp chopped fresh chives
Preparation
Toast the bread and grate the cheese.
Beat the eggs with the cheese, some salt, pepper and paprika powder. Heat the butter in a frying pan. Add the egg mixture over low heat and continue stirring with a wooden spoon until the egg has just congealed.
Top the toast with the scrambled eggs and salmon and sprinkle the chives to finish.
Instagram tip
Food in a bowl works very well on your Instagram feed. So, for the perfect picture don't just serve the scrambled eggs on toast, but present it in a beautiful bowl with toast on the side: #eggcellent!